I received the Bella vox box courtesy of influenster for testing purposes, but all product opinions are my own. If you are interested in joining Influenster click here!  The Bella Vox Box contained a few samples of health and beauty products, a card for a free bottle of wine from Club W and a bag of Dove chocolate covered blueberries. I will review each product below.
Dove Dark Chocolate Covered Blueberries: $1.88-$2.69
I love chocolate covered things, and this is no exception! The chocolate is creamy and smooth, while the blueberries had a nice crunch to them. The blueberries were a bit smaller than I expected, but really it wasn't that big of a deal because they are delicious. I actually went out and bought a second bag of these because they are so good.
Club W: $39/month
Club W is a revolutionary new subscription service that offers various wines starting at only $13 a bottle. You start the experience by completing the Palate profile quiz, which is 6 simple questions. You then get personalized recommendations based on your taste, or you can mix and match bottles. Every month they offer new bottles of wine. Because I am pregnant, I actually didn't take advantage of this offer, but definitely referred many friends to give it a try. If you use the code: REFERME you get one free bottle of wine with the purchase of 2. One thing I really liked about the website was that it has a recipe center for real food with a wine pairing recommendation.
Rimmel Scandaleyes Mascara by Kate Moss: $6.99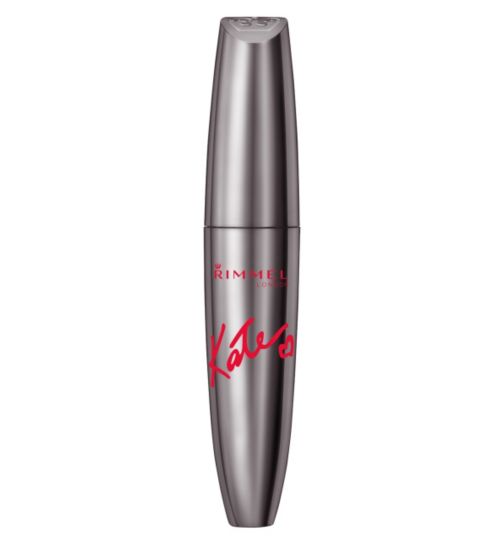 If you've been following me for any amount of time you know that I don't wear a ton of makeup. Especially around the eyes. This mascara was actually pretty good. It went on smooth and was a great color. I did find that it shed throughout the day and I did experience some clumping with the mascara, but what mascara doesn't? I did not like the applicator brush that came along with the mascara. I found it to be too bulky to get the lashes in the corner of my eyes. I do love the fact that Rimmel London does not use animals for testing purposes.
Rimmel Lasting Finish Lipstick by Kate Moss – $5.49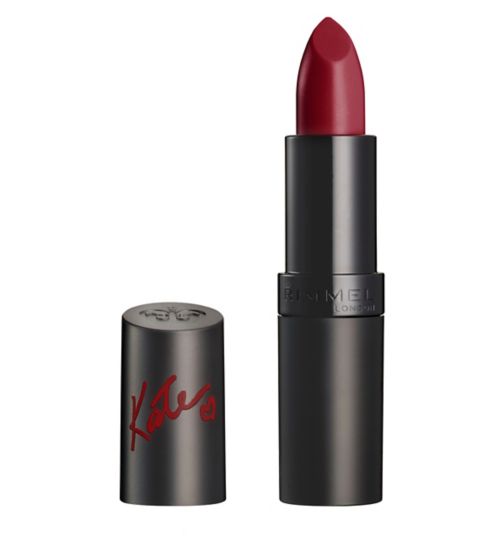 I have never been big on wearing lipstick. I do not like the way it feels on my lips and hate that I always get really dry clumpy lips when I try to use lipstick. I actually really liked this lipstick. It went on really smooth and didn't cake the way most lipsticks do. It smells and tastes like cherry chapstick does. I wore it throughout the day and it did not fade or rub off, but was very easy to wash off with no staining at the end of the day. The color I received #31 is a bit dark for me, but they offer numerous other colors so I will probably go out and buy a shade that I think would look good on me.
EcoTools Complexion Collection Mattifying Finish Brush: $8.99 
When I took this brush out of the package I was admittedly a bit skeptical on its ability to apply powder to skin without making it look heavy or being really messy. The brush is surprisingly soft to the touch. You can use this brush for both loose and pressed powders. It handles both flawlessly. I found that the powder went on easily with little mess and didn't look heavy on my face at all. I will definitely be buying the rest of the ecotools complexion collection brushes.
Sally Hansen Airbrush Legs: $13.99
This is a product that I have used before, only last time I used the aerosol can rather than the creamy leg makeup. This product does a really good job of giving you an even skin tone appearance on your legs (it also hides varicose veins mommy to be friends). I personally prefer the spray to the liquid foundation but was still really impressed by the coverage. It doesn't streak or rub off on your clothes and it is a rich color.
Not Your Mother's De Ja Vu Do Style Extender: $9
I couldn't really figure this product out. I think that it is supposed to protect against frizz and humidity (something that we don't really have in Colorado), but for me it did nothing but make my hair smell like apples. It is similar in application to mouse or a lightweight gel. You put it on damp hair and then style as you normally would. It says that you can leave the product in for days and still have clean hair. By the end of the day though my hair was so oily and dirty feeling that I needed to wash it out.